Military License Plates
Our Military License Plates & Frames are all made in the USA and are of the highest quality. You will find a great selection of Military License Plate and Military License Plate Frames to fit your car, truck or motorcycle.
Starting at: $10.95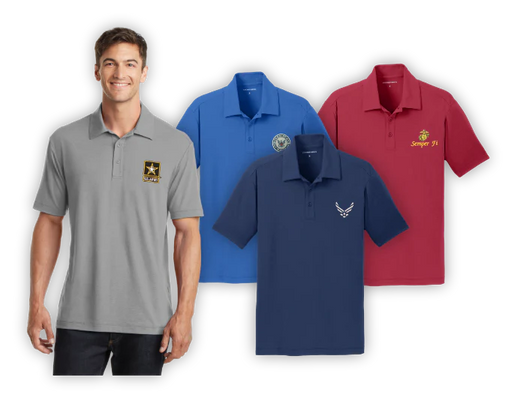 Military Polo Shirts
Complete your look and support your branch in our easy-to-wear, sophisticated military polo shirts. Available now in all sizes!
Starting at: $34.95